With the advent of Groupon, Dealgrocer, Awesome.ph, Belle De Jour, I can't help but be in a shopping frenzy. There's nothing like the satisfaction of knowing you paid less than SRP.
With all my online work, I have a preference for online shopping versus going to malls. If not for a visit to Hyphy's in Galleria (Chef Bruce's restaurant), I wouldn't have entered the holy grail of discounts— SAIZEN!!!
I was so excited with all the knick knacks and random things I could buy for only 85php each!!! I probably spent half an hour (or maybe more) scouring the racks… only to find some really awesome things. I must admit my heart skipped a beat when I found "rain" merchandise. I found 2 boot storage solutions and a boot keeper!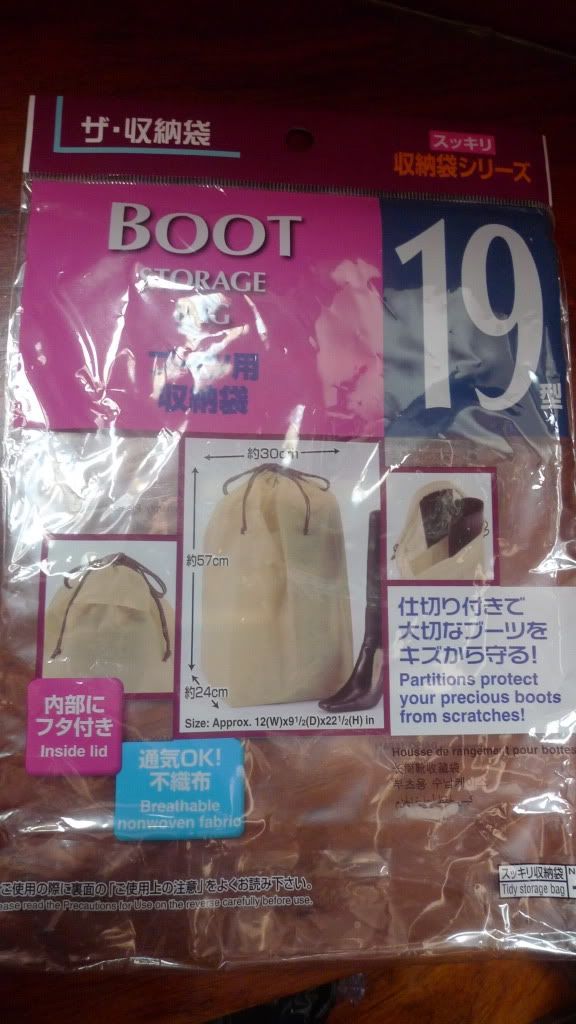 An important care tip for rainboots is that they have to be stored away from sunlight. Sunlight tends to discolor rubber through time, making it appear yellowish. So this 85php solution is perfect – a beige fabric bag that has a partition for each foot to avoid scratches. This is perfect for people who only have a pair of rainboots who plan to store it during off-rain season. This bag makes the boots easy to transport as well.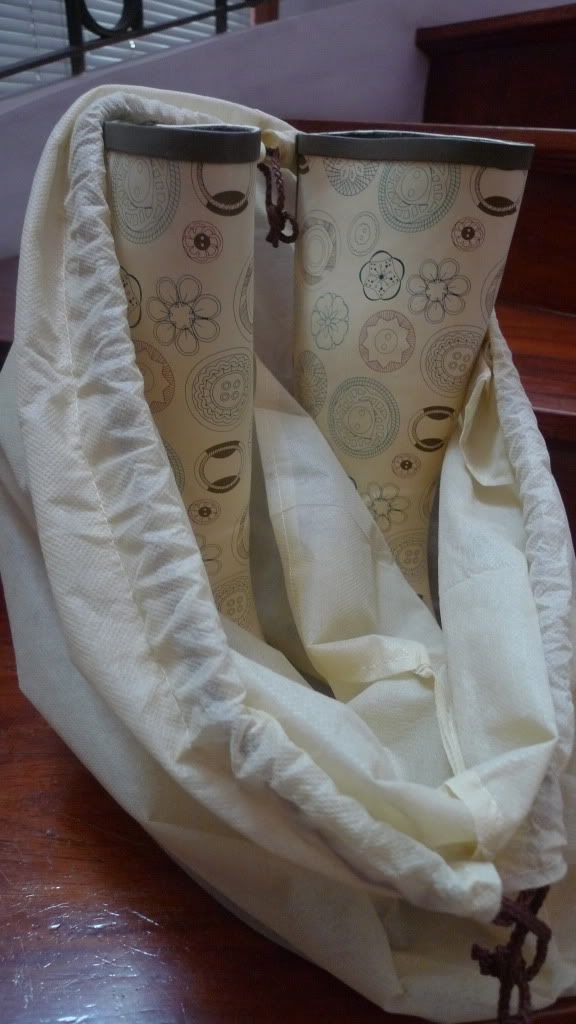 For those welly lovers who have more than a pair of rainboots, this next boot storage solution is perfect. The front is clear so you can see the design of the boot. Note that this type of storage is best inside your closet since it still exposes the boot to sunlight! I got the blue one, although I did notice a pink one was available as well. Total damage for closet clarity – 85php each. As opposed to Jileon welly bags that sell for 500php+ without shipping from the UK! Although those are cute too!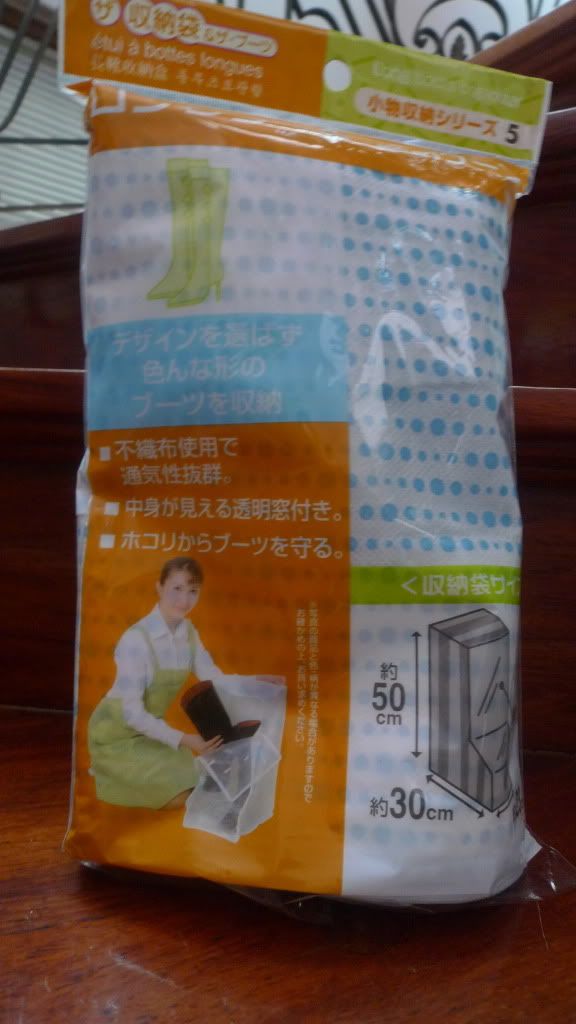 The most interesting item I found was called the "boot keeper". I noticed that as time passes (let's say after 3 years), rubber begins to soften with use and sun exposure. The boot keeper allows the boot to retain its shape. Get ready to blow some air though because these are inflatables!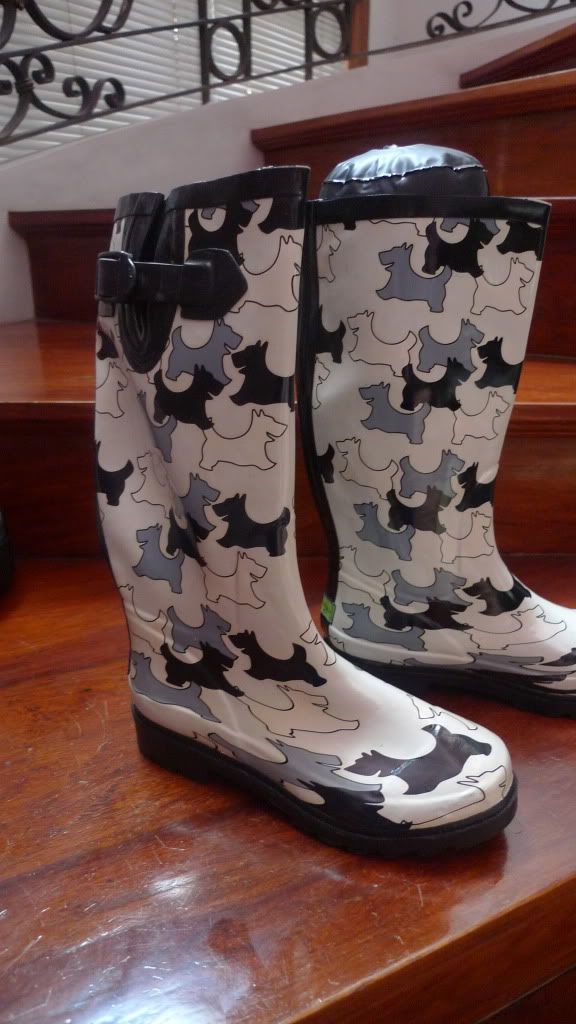 without the boot keeper, the old pair loses its shape
the boot keeper allows the rubber to form a shape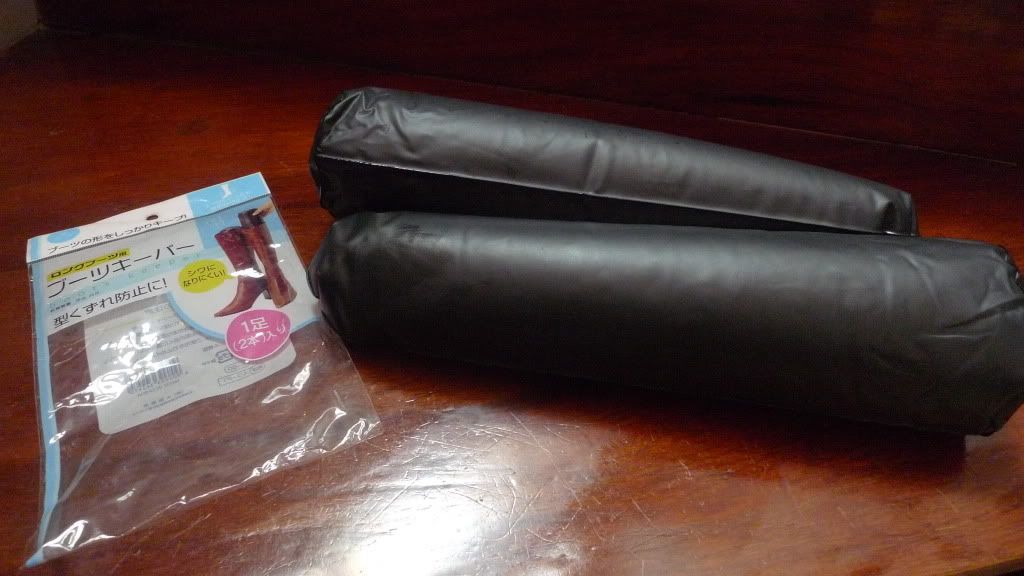 inflatables! get ready to blow!
I'm pretty sure there are more interesting home improvement/storage items to be found in Daiso/Saizen, but I had to pull away as my cart was starting to fill up! What was your greatest buy from Saizen?